Go back
Cone Beam Technology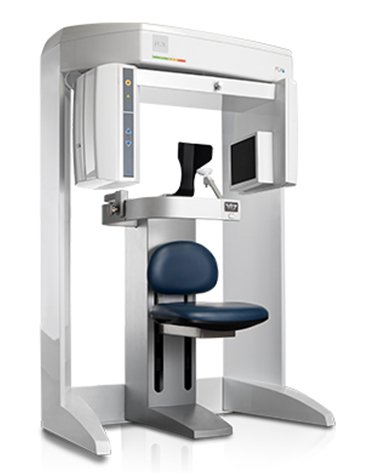 Pierce Aesthetics has state-of-the-art dental technical equipment to provide the best present-day treatment in dental services.
We pride ourselves on bringing the latest dental technologies to our patients.
This is why we are pleased to offer the latest technology in 3D imaging utilizing CBCT (cone beam computed tomography) technology to visualize the entire anatomy of the head in 3D.
i-CAT FLX V17 Cone Beam 3D Dental Imaging System
The i-CAT FLX Cone Beam 3D Imaging System allows us to provide you with quick, comfortable, and effective imaging for the most precise orthodontic diagnosis possible.
i-CAT technology provides 3D data for:
Orthodontic evaluation and treatment planning
TMJ disorder treatment
Airway assessments and sleep apnea
Full facial and jaw 3D images
Its innovative features include:
A 7-second scan that provides your doctor with enough data for a complete diagnosis
Safer than traditional series of x-rays due to less x-ray exposure. iCat FLX offers the highest quality imaging with the least amount of radiation.
Significantly increased comfort because patients are seated in an open environment with plenty of space
Doctors can easily share the data with patients, so patients stay informed and are able to make educated decisions on their course of treatment
Our office is pleased to offer i-CAT FLX series' latest version V17.
The V17 is the most flexible of the i-CAT FLX series. It is designed to accommodate the widest range of clinical applications because it provides a view of the entire oral-facial complex. The V17 has a maximum and scalable FOV of up to 23cm x 17cm.
In the past we were limited to using 2D images to diagnose and plan our orthodontic treatment. Evaluating in two dimensions can lead to missing data, potentially missed diagnosis, or incorrect diagnosis.
The amount of data shown in a CBCT scan is significantly more information than a two dimensional traditional Panoramic or Cephalometric X-ray. The i-CAT FLX captures 3D views from a single arch to the full skull.
We are now able to visualize the Temporomandibular Joint (TMJ) in 3D and help detect TMJ disorders.
We are now able to screen for restricted airway because of a 3D volume rendering of the airway. This will assist our diagnosis of airway constriction and/or Obstructive Sleep Apnea (OSA).
Overall, the iCat FLX V17 offers award winning technology that provides 3D images greatly improving the quality of diagnosis and treatment planning process.
To learn more about the advantages of i-CAT FLX V17, call our office today at 949-379-6511. Our team will be happy to answer your questions regarding oral scanning.
More Fields of View Than Any Other

V17 Has The Largest Range of Field-Of-View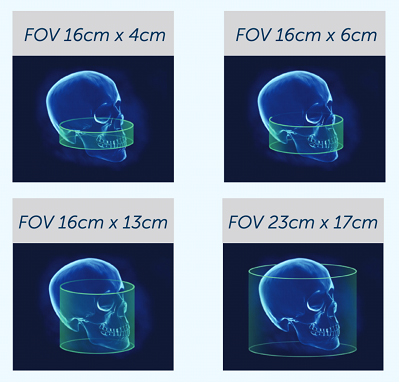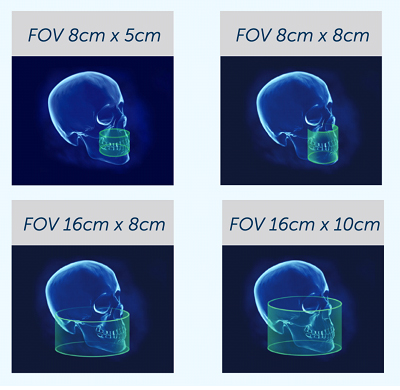 About Dr. Sean Pierce, DDS – Dentist & Oral Surgeon
"Dr. Sean Pierce believes in providing quality patient care and forging lifelong relationships with his patients. He is motivated by the impact that his work has in bringing lovely smiles in the lives of patients and their families. Dr. Pierce stays updated and on the top of his game through continued dental education and re-training, which helps him offer the latest and best possible dental care and treatment to his patients."
Call our office today at 949-379-6511 and our team will be happy to answer your questions regarding oral care. Or you can click here to request for an appointment.
Our team is experienced and delivers services with a smile. It is important to us that you are at ease, that we understand your concerns, and that you are fully prepared to receive treatment.