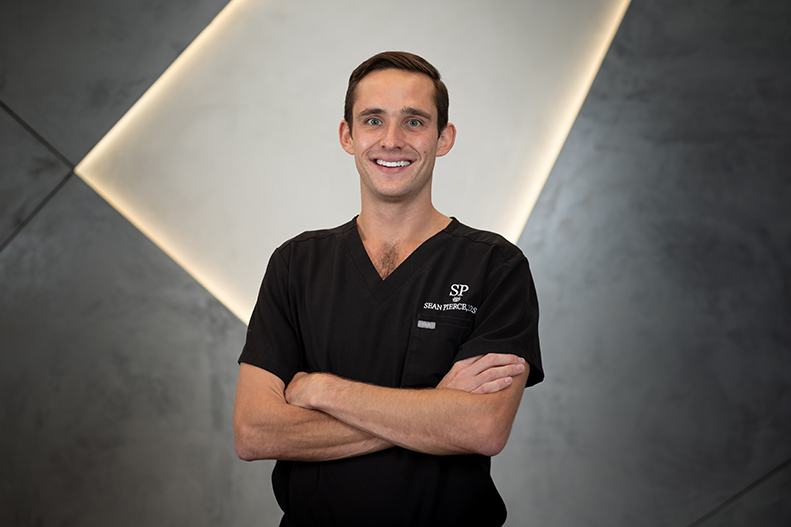 DR. SEAN PIERCE, DDS
Dentist & Oral Surgeon
Dr. Sean Pierce believes in providing quality patient care and forging lifelong relationships with his patients. He is motivated by the impact that his work has in bringing lovely smiles in the lives of patients and their families. Dr. Pierce stays updated and on the top of his game through continued dental education and re-training, which helps him offer the latest and best possible dental care and treatment to his patients.
Dr. Piece was raised in Green Lake, WI, and he completed his three-year undergraduate education at Marquette University in Milwaukee, WI. Following his undergraduate course, he enrolled at the Marquette University dental school, where he completed his Doctorate in Dental Surgery. Throughout his education at the dental school, Dr. Pierce featured on the Dean's list every year and graduated with a coveted Magna Cum Laude. He also attended UCLA School of Dentistry to complete a one-year post-graduate training program in Oral and Maxillofacial Surgery.
Dr. Pierce is not just an expert in general and cosmetic dentistry; he also specializes in oral surgery, TMJ treatment and implant placement and restoration. He has undergone advanced training in oral surgery and dental implants at UCLA and has published his research on TMJ disorders and treatment multiple times in research journals. When Dr. Pierce is not restoring smiles, he prefers to relax by running, enjoying a game of golf, hanging at the beach or cheering his favorite team, the Green Bay Packers.