Go back
Sedation Dentistry: Everything You Need to Know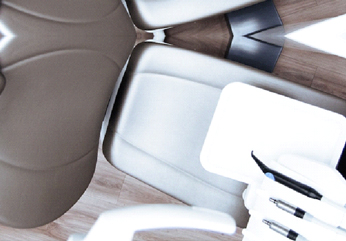 Does the thought of going to the dentist terrify you? Do you have a child so afraid of the dentist that they panic at just the thought of going?
You are not alone. The fear of going to the dentist is real. In fact, many people endure the agony of toothaches than see a dentist.
This is what sedation dentistry is for. It takes away some of your anxiety during a dental procedure.
Sedation can be used for any kind of dental visits, from a simple cleaning to a more invasive procedure. How sedation is used depends greatly on your level of anxiety.
What is Sedation Dentistry?
Sedation dentistry is the use of medication to help people who have a fear of going to the dentist relax during a dental procedure.
This is a great way for you to receive the dental care you need, despite your fear.
You may feel almost as if you were asleep. This is why it is sometimes referred to as "sleep dentistry." However, most of the time, patients are awake except when general anesthesia is used.
The following are the levels of sedation:
Minimal sedation – You will be awake but relaxed. You will be able to respond normally to verbal commands or tactile stimulation.
Moderate sedation or Conscious sedation – You are able to respond to verbal commands either alone or accompanied by a light touch. You may slur your words when speaking and not remember much of the procedure.
Deep sedation – You are on the edge of consciousness but can still be awakened. Repeated stimulation may be necessary because you cannot be easily aroused in this state.
General anesthesia – You are completely unconscious in this state.
How does it work?
How your experience will depend on the type of sedation you need.
The following are the different types of sedation.
Inhaled minimal sedation – You may have heard people call this as the "laughing gas." This is actually breathing nitrous oxide combined with oxygen through a mask that's placed over your nose.The gas helps you relax — it doesn't necessarily make you laugh though.The dentist can control the gas you receive.The gas wears of quickly.

You may be able to drive yourself home with this type of sedation.

Oral sedation – You will be taking medication orally. The dose will depend on what level of sedation you need. Oral sedation can range from minimal to moderate sedation.The pill given is Halcion. It is a member of the same drug family as Valium.You will be instructed to take this pill one hour before your dental procedure. You will feel drowsy but may still remain awake. You will be relaxed and comfortable during the entire dental procedure.When moderate sedation is necessary, a larger dose may be given.
IV moderate sedation – This is when you will be receiving the sedative medication through IV. The effect is very quick.The dentist will be monitoring you during the procedure and can continually adjust the level of sedation.
Deep sedation and general anesthesia – Also called "sleep dentistry," this is when you will be given medications that make you sleep deeply during the procedure.While under general anesthesia, you cannot be easily awakened until the effects of the anesthesia wear off. Sometimes, the anesthesia is reversed with medication.
Regardless of the type of sedation you will need, you'll also typically need a local anesthetic to numb the site where the dentist is working in your mouth. The local anesthetic will help relieve pain and discomfort the dental procedure may cause.
What are the benefits of sedation dentistry?
It doesn't matter what dental procedure you need, whether is just a simple cleaning or an extensive treatment, if you feel anxious about the procedure, sedation dentistry can help make you feel comfortable.
Sometimes, you won't even remember the entire procedure.
For people with severe dental anxiety, dental sedation can be the answer to getting dental care that they may otherwise try to avoid.
Other benefits of sedation dentistry are as follows:
Dental sedation enhances the effectiveness of anesthetics.
It can reduce or eliminate the pain associated with dental procedures.
You don't have to worry about gagging during the procedure.
You will not feel as much joint and muscle soreness after dental sedation because you will be relaxed and not tensed.
Sedation dentistry allows more treatment to be provided in a shorter time, which could potentially decrease the total number of visits to the dentist's office.
You will have little or no memory of the dental procedure performed.
How safe is sedation dentistry?
If you are overweight or if you have a history of obstructive sleep apnea, please talk to your doctor first before having sedation. There is a higher risk of complications from the anesthesia for people with these medical conditions.
But even if you don't have such medical conditions, it is always a good idea that you only go to a reputable sedation dentist. There is always a risk with anesthesia. However, it is usually safe with experienced and highly recommended dentists.
Make sure your dentist is trained, qualified, and experienced to perform sedation dentistry.
Here are some things you should keep in mind when interacting with your dentist.
Before the procedure, your dentist should go over your medical history, determine if you are an appropriate candidate for sedation, and ask you about all the medications you are currently taking.
Your dentist should explain what dose of the sedative is right for your age and health. This dose must be within the dose recommended by the FDA. You can ask the dentist if it is indeed within FDA's recommendation.
You should receive a document detailing the risks of the procedure. Go over this document carefully with your dentist. Ask questions if you're unclear about anything. The dentist should be willing to answer all your questions until you completely understand the document.
The dentist should monitor your vital signs during the procedure following the American Dental Association's guidelines. The dentist must have oxygen/artificial ventilation, and drugs that reverse the effects of sedation on hand in case you need them.
Who can perform sedation?
Most dentists can administer minimal sedation with pills or nitrous oxide.
Nowadays, there are more and more dentist who can give moderate sedation.
However, only a small percentage of dentists, who have completed the Commission on Dental Accreditation (CODA) program in deep sedation and general anesthesia, can use the more complex techniques in sedation dentistry. These are typically the oral and maxillofacial surgeons and dentist anesthesiologists. Some dental office have a dentist anesthesiologist who is specifically trained to give all levels of sedation and anesthesia to patients, and most of the time, they specifically just perform sedation dentistry for that office.
Each state's dental board carefully regulates the use of sedation techniques. The Dental Board of California requires dentists to hold permits to perform sedation techniques and general anesthesia. It is good to know if your dentist's office has a permit to perform sedation dentistry.
Who can have sedation at the dentist?
If you have a real fear or anxiety that is preventing you from going to the dentist, then sedation may be appropriate for you.
Sedation dentistry may also be appropriate if:
You have low pain threshold
You cannot sit still in the dentist's chair
You have very sensitive teeth
You have a bad gag reflex
You need a large amount of dental work done
If your child is terrorized by even the thought of going to the dentist, then sedation may be appropriate for your child. Nitrous oxide tends to be safe in children. Most dentists can administer the so-called "laughing gas" to children.
Trained pediatric dentists can give children oral sedation. This is safe as long as the dosage is kept within the recommended dose for the child's age and weight.
What are the side effects of sedation?
The common side effect of any type of sedation is drowsiness. But, depending on the type of sedation, you can be just a little drowsy, or be so out of it that medication is necessary to reverse the effect and wake you.
Nitrous oxide ("laughing gas") – Nitrous gas can make you feel a bit giggly, hence the name, and the effect is soothing. Once you have breathed normally for a few moments, the effects should fade with no long-term effect.
Oral sedation – Oral sedation can make you forget your dental visit, which many patients appreciate. You will feel very drowsy that you will need somebody to drive you home. Other temporary and uncommon effects include dry mouth, dizziness, and nausea.
IV moderate sedation – IV sedation may be recommended for people with more severe anxiety. An intravenous line is inserted and it is where medication is delivered. Minor bruising, swelling, and bleeding at the injection site is a common side effect. You will be sleepy or asleep during the procedure, and there will be a short period after your treatment where you will be allowed to recover. You will also need somebody to drive you home.
Deep sedation and general anesthesia – For people who have really severe anxiety, or those who have difficulty following directions, deep sedation might be necessary. You will be "groggy" when you come out of sedation. Some people feel nausea and dizziness. You will not have any memory of the procedure. You will also need somebody to drive you home.
Contact Pierce Aesthetics
"It is important to us that you are at ease."
No matter the level of fear you may have when you think about going to the dentist, Dr. Pierce can help you have a pleasant dental experience.
Any form of sedation dentistry requires a consult before use. We will discuss your concerns, evaluate your health and medical history, and review your treatment. If you would like to learn more about our sedation options, please contact us today.
Call our office today at 949-379-6511 and our team will be happy to answer your questions regarding sedation dentistry and how you can get the dental care you need.
About Dr. Sean Pierce, DDS – Dentist & Oral Surgeon
"Dr. Sean Pierce believes in providing quality patient care and forging lifelong relationships with his patients. He is motivated by the impact that his work has in bringing lovely smiles in the lives of patients and their families. Dr. Pierce stays updated and on the top of his game through continued dental education and re-training, which helps him offer the latest and best possible dental care and treatment to his patients."
 Dr. Piece was raised in Green Lake, WI, and he completed his three-year undergraduate education at Marquette University in Milwaukee, WI. Following his undergraduate course, he enrolled at the Marquette University dental school, where he completed his Doctorate in Dental Surgery. Throughout his education at the dental school, Dr. Pierce featured on the Dean's list every year and graduated with a coveted Magna Cum Laude. He also attended UCLA School of Dentistry to complete a one-year post-graduate training program in Oral and Maxillofacial Surgery.
Call our office today at 949-379-6511 and our team will be happy to answer your questions regarding your anxiety of going to the dentist. Or you can click here to request for an appointment.
Our team is experienced and delivers services with a smile. It is important to us that you are at ease, that we understand your concerns, and that you are fully prepared to receive treatment.
Pierce Aesthetics combines a phenomenal dental team with the power of cutting-edge dental technology in the service of your oral health.
Our clinic has state-of-the-art dental technical equipment to provide the best present-day treatment in dental services.