Go back
Teeth Whitening
Do you want a brighter smile?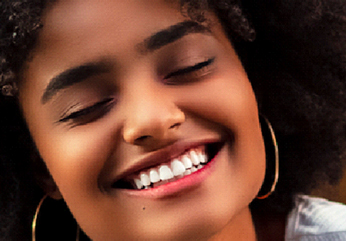 Tooth discoloration is caused by different things including trauma, consumption of certain foods and beverages, the use of tobacco products, and even the natural process of aging.
If you do want a brighter smile, teeth whitening is now readily available to most people.
You have two options when it comes to teeth whitening: at-home treatment using kits you can purchase from your local pharmacy, from your dentist, or even online. Your second option is in-office whitening done at your dentist's office.
There are pros and cons to each option. But before you try at-home teeth whitening kits, be sure to talk to your dentist about it first. Your dentist can explain what these kits contain and how you can use them. Your dentist can also determine if your type of discoloration can be helped with at-home tooth whitening kits. Not everyone will see good results with these kits.
Teeth whitening done by your dentist can give you results faster. Having professionals do it can be less stressful for you, and can actually save you time and money. What's more, in-office teeth whitening technology keeps getting better.
A Better Whitening Option
If you have discolored teeth, there's now a better whitening option that produces vastly superior results.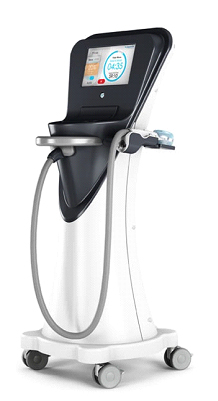 At Pierce Aesthetics, we pride ourselves on providing the best present-day treatment with state-of-the-art dental technical equipment.
We now offer the use of the patented Thera-Oral™ system from Maverick™ to effectively enhance the brightness of your smile.
With Thera-Oral™, in-office teeth whitening treatment will never be the same.
You can get up to ten shades whiter after just one treatment.
With this machine, there's no need for gels anymore.
Safety and consistency is ensured because of its real-time monitoring of entire treatment.
The delivery and removal of the Peroxide is automated, enhancing your experience and reducing time requirements.
All these features are not available to at-home treatment kits or even other dated in-office whitening systems.
The images below show actual results after a single whitening visit.
About Dr. Sean Pierce, DDS – Dentist & Oral Surgeon
"Dr. Pierce is not just an expert in general and cosmetic dentistry; he also specializes in oral surgery, TMJ treatment and implant placement and restoration. He has undergone advanced training in oral surgery and dental implants at UCLA and has published his research on TMJ disorders and treatment multiple times in research journals. When Dr. Pierce is not restoring smiles, he prefers to relax by running, enjoying a game of golf, hanging at the beach or cheering his favorite team, the Green Bay Packers."
 We can help you. Call our office today at 949-379-6511 and our team will be happy to answer your questions regarding teeth whitening.
Our team is experienced and delivers services with a smile. It is important to us that you are at ease, that we understand your concerns, and that you are fully prepared to receive treatment.
Pierce Aesthetics combines a phenomenal dental team with the power of cutting-edge dental technology in the service of your oral health.
Our clinic has state-of-the-art dental technical equipment to provide the best present-day treatment in dental services.