Go back
Tooth Decay: Early Detection of Cavities Using Cutting-Edge Technology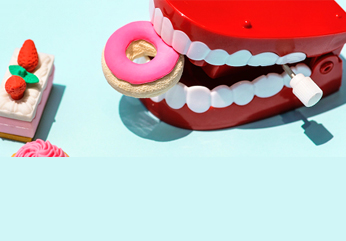 At Pierce Aesthetics, a phenomenal dental team and the power of cutting-edge dental technology are combined to provide you with incomparable service to promote your oral health.
Our clinic has state-of-the-art dental technical equipment to provide the best present-day treatment in dental services, including preventive oral care.
For the detection of caries, we now have a cavity detection device by DEXIS®. It is a non-invasive, radiation-free, and state-of-the-art device that enables precise dental care.
What are dental caries?
Tooth decay, also known as dental caries or cavities, are permanently damaged areas of your teeth that develop into holes or openings.
They are caused by multiple factors such as frequent snacking, drinking plenty of sugary drinks, bacteria in your mouth, and not cleaning your teeth well.
The cavities may display different colors from yellow to black. Symptoms include toothache and difficulty with eating.
If cavities are not treated, they get larger and affect deeper layers of your teeth. They lead to mild-to-severe toothache. Complications may include tooth loss, infection or abscess formation, and inflammation of the tissue around the tooth.
Your best protection against cavities and tooth decay is regular dental visits, good brushing and flossing.
How do you know that you have cavities?
Dental caries is one of the world's most common health problems. They're more common in children, teenagers, and older adults. But anybody who has teeth can get cavities.
You may not even be aware that a cavity is forming. When it is just beginning, you may not have any symptoms at all.
This is why it is important to go to the dentist regularly for check ups and cleaning, even when you feel your teeth and mouth feel fine. However, if you experience a toothache, see your dentist as soon as possible.
What is DEXIS®CariVu?
The common way to detect cavities is by digital imaging or x-rays. This technology has helped show visible indicators of dental decay.
Treatment plans for the already formed decay can be performed to prevent the decay from worsening.
However, digital imaging doesn't allow for detection of dental problems in their earliest stage, leaving patients vulnerable to new or recurrent oral problems.
DEXIS®CariVu is a caries detection device that uses patented transillumination technology to support the identification of occlusal, interproximal, and recurrent carious lesions and cracks.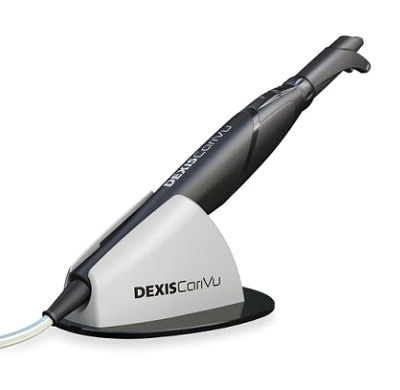 This device makes it easy to see carious lesions as clearly as possible. It allows dentists to precisely identify new and developing cavities. It then enables them to recommend treatments that proactively address dental decay before it can compromise the health of the tooth.
"…proactively address dental decay before it can compromise the health of the tooth."
Early detection allows the dentist to proactively treat potential cavities before they have the opportunity to significantly damage your smile.
We pride ourselves on bringing the latest dental technologies to our patients. This is why Pierce Aesthetics has integrated the CariVu device into our examinations.
To learn more about the advantages of this treatment option, call our office today at 949-379-6511. Our team will be happy to answer your questions regarding cavity detection.
About Dr. Sean Pierce, DDS – Dentist & Oral Surgeon
"Dr. Sean Pierce believes in providing quality patient care and forging lifelong relationships with his patients. He is motivated by the impact that his work has in bringing lovely smiles in the lives of patients and their families. Dr. Pierce stays updated and on the top of his game through continued dental education and re-training, which helps him offer the latest and best possible dental care and treatment to his patients."
Call our office today at 949-379-6511 and our team will be happy to answer your questions regarding preventive oral care. Or you can click here to request for an appointment.
Our team is experienced and delivers services with a smile. It is important to us that you are at ease, that we understand your concerns, and that you are fully prepared to receive treatment.